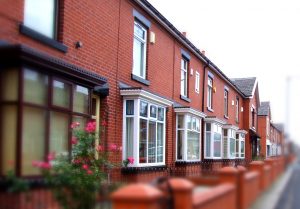 Residential and Commercial Mortgages
Investing in an estate or your own commercial business is a dream for most. Whether you're a first-time buyer or are looking for a house to better suit your needs let Denikings Insurance & Investment Broker make your dream a reality.
Your Partner in Mortgages
At Denikings Insurance & Investment Broker, we work to keep our residential and commercial mortgage rates competitive. When you work with Denikings Insurance & Investment Broker, a dedicated mortgage professional will walk you through the mortgage loan process and help you find the most beneficial mortgage rate. We'll take the time to evaluate your credit history and current financial situation to come up with a mortgage that works best for your budget. We don't want to see our clients make the same mistakes that we have seen others make, so we will be very honest and authentic with you.
At Denikings Insurance & Investment Broker will help you start the process on the proper financial foot. Give us a call today, and bring yourself one step closer to having a property to call your own.
Mortgage Agent: Devang Shah
License #: M11001677
Principle Broker:
Lotus Loans and Mortgage Ltd.
Head Office: 7955 Torbram Road, Unit 5, Brampton, ON L6T 5B9
Telephone: (905) 791-1100
Website: www.lotusloans.com
Mortgage Services
---
Disclaimer: Insurance, Investment and Mortgage products & services are provided by Devangkumar Shah.
Mutual Funds license sponsored by Shah Financial Planning Inc.
Lotus Loans and Mortgage ltd. is the principle mortgage broker.